MISSION

Inspired by the passion of many innovative craft enthusiasts, we're committed to working on more advanced materials, tools, and machines in handicraft. As one of Sijiu Tech's brands, established on 9th April 2018, we provide multiple DIY choices to make crafting easier than ever, which has already become our greatest wish and mission.

VALUE

We provide not only excellent complements of DIY creation but also the best customer service and mutual benefits for our partners. Alongside the passion for handcrafts, sincerity to our customers, and devotion as our brand's core values, we endeavor to create a harmonizing and user-friendly atmosphere. And this is part of the reason why HTVRONT is your perfect and most considerate DIY companion.

VISION

"Accessible, durable, and affordable." Having our productions recognized by most customers, we feel empowered and responsible for a better product experience. Global supply chains plus convenient warehouse and logistics system, over 12000² meters independent production R&D workshop, application on mugs, tees, etc. Based on our greatest mission, we're dedicated to building a global DIY materials shopping platform with manufacturing, research, and trade integration.
DEVELOPMENT HISTORY
2018

Set up LOKLIK INC., LTD in Changsha,Hunan

2019

The company developed rapidly with 132 employees. Annual sales hit $7 Million in 2019.

2020

Annual sales hit $35 Million in 2020. And yearly revenue grew by 200% with 351 employees.

2021

Annual sales hit $70 Million in 2021. And the initiation of the HTVRONT Listing Plan started.

2022

The company now has 598 employees and has begun to develop offline channels...
HTVRONT SALES NETWORK
Our DIY supplies sell to the United States, Australia, Canada, the United Kingdom, and other countries.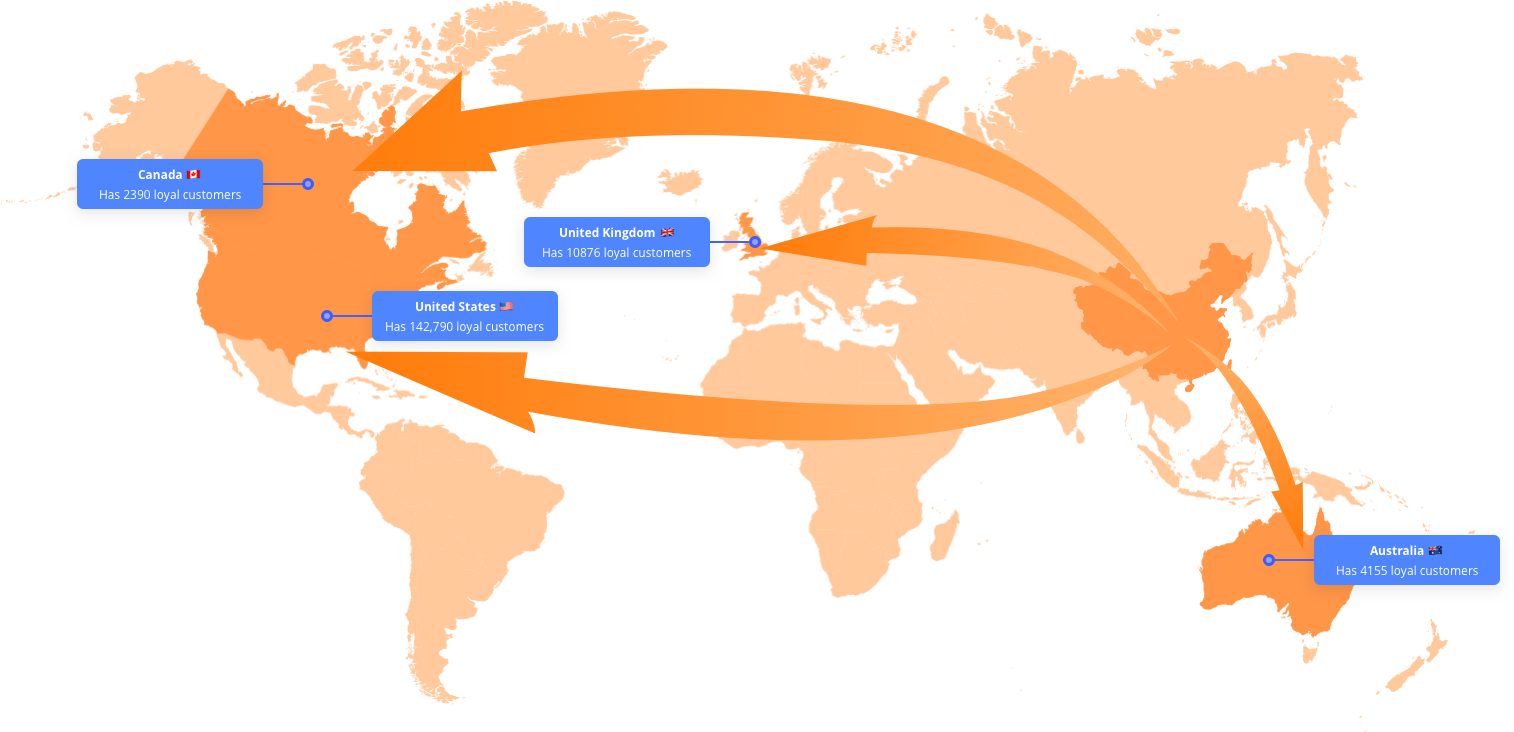 DISTRIBUTION
HTVRONT is located in Changsha, Hunan, China. It has three production bases with more than 12000 square meters of independent factories: Dongguan, Foshan, and Shenzhen, Guangdong province..
CUSTOMER VOICES
I really really like this I think it's super benefecial, the application was very easy and very smooth. It's definitely a good bang for your buck.

--DIY with Amber
I love this HTV. I just really like how it adheres to the shirt. I recently stopped using all other brands. I have washed and washed shirts and it seems to hold up well. It's easy on the wallet a well. Lots of colors to choose from.

--Alecia Brangan
Easy to weed, like it said it's a cold peel, I used a Teflon sheet to cover it and a iron. It gives the instructions for a iron and the heat press.Also it shipped out fast came in a couple of days after ordering.

--jennifer dykes
I looove htvront vinyl!!I've tried other brands and I am very pleased with this.

--From Shopfy
This is the vinyl that got me 1000000% hooked on your products! Sits on shirts as if it is not even there, and colours POP! Long lasting and weeds like a dream!
--From Shopify
If your not using #htvront then you're over paying!
--From Shopify
BUSINESS
We welcome partners from various channels, especially Bloggers and KOL on Facebook\Instagram\Pinterest\Tiktok\Youtube, etc.

Influencer Cooperation Email:
branding@htvront.com

Media Cooperation Email:
pr@htvront.com
Which one is your favorite HTVRONT product?